Schedules
(I): Fri 5 to 7 (09/17/2021-12/10/2021)
(I): Sat 12:30 to 2:30 (09/18/2021-12/11/2021)
(I): Sat 10:30 to 12:30 (09/18/2021-12/11/2021)
(I): Sat 1 to 3 (09/18/2021-12/11/2021)
(I): Sat 3 to 5 (09/18/2021-12/11/2021)
(I): Sun 12:30 to 2:30 (09/19/2021-12/12/2021)
Location
3322 US-22 Building 15 #1503, Branchburg, NJ 08876, USA
Description
Duration:
Students will progressively advance their programming skill at their own pace. Levels from B to V. Please
view the syllabus
for details.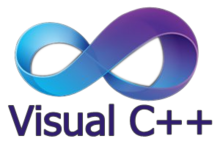 Track:
Computer Science and Engineering - Grade 8-12
Learning Tool:
Will need to purchase a book, and download programming software (free). Please
visit here
for details.
Prerequisites:
MUST possess High proficiency in Algebra I. If participant currently is not a SR student, please send us a school transcript or any document which proves participant has met this requirement.

MUST love analysis. There will be a lot of analytical work, not just programming syntax.
MUST love mind challenge.

NOTE: While this workshop will not use the robot itself, knowledge learned from this workshop is indispensable to write robust robotics programs.